Tai Dawson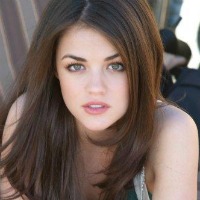 Name: Tai Dawson
Age: 18
D.O.B: Novemberish
Ideal Casting: Lucy Hale
Personality: stubborn, indecisive, bold, intelligent, independent.
Brief Bio: Tai is an only child. Her father walked out on her family when she was young, and she's never trusted men or the idea of love ever since. then she's told she's the chosen sacrifice for the great dragon, and her life is over. Instead of being killed, she's taken to be his bride – something she has mixed feelings over. On the one hand, he's sweet, and wonderful. On the other, she didn't choose to be with him. Over time, she discovers for herself how she truly feels.
For a while, it was hard for me to figure out who I wanted Tai to be. She's kind of a unique character. She's bold, but delicate all at once, and like most teenage girls hasn't quite figured out who she even is yet. She doesn't have the same kind of experience Darien does, so she's not quite as comfortable in her own skin yet. This isn't an easy thing to portray on the screen.
Then I started watching Pretty Little Liars.  It's kind of my new TV crack, especially since my other shows are on hiatus for the summer.  Then it all just clicked into place!
Finding good videos of her is a lot harder, so unfortunately I don't have any to share. Next week I'm going to start covering…the brothers!